November 5, 2019
/
/
Comments Off

on The Power of Focus
SUCCESS STRATEGIES OF WARREN BUFFET AND STEVE JOBS AND BILL GATES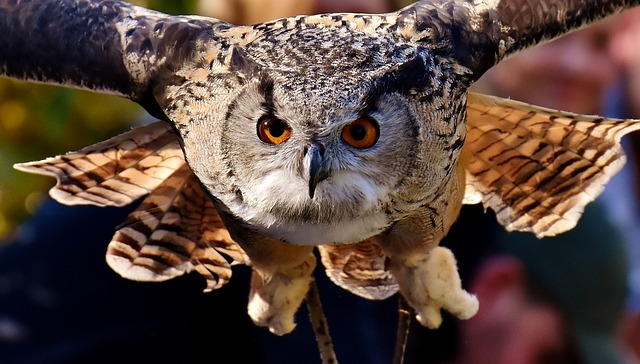 We are in the technology age where information is coming at us from our e-mail, texts, LinkedIn, Facebook, Instagram, U-Tube, and our phones. We cannot escape the bombardment of thoughts, ideas, stories and articles. Information is literally a Google search away. We could spend hours or the entire day reading and researching and learning and/or communicating with our staff, boss, clients, prospects and centers of influence.
Successful individuals get crystal clear on their goals and become ruthless with their time. They stop "chasing the information rabbit" and carefully choose how they spend every hour of the day. They solely focus on those few activities and individuals that will help them achieve their goals.
"When Bill Gates first met Warren Buffet, their host, Gates' mother, asked everyone around the table to share the single most important factor to their success. Gates and Buffett both gave the same one-word answer: "Focus." (Warren Buffet: "Really Successful People Say No To Almost Everything." By Michael Simmons)
Warren Buffet knew the value of his time and created a system to protect it. He would write down 25 goals. Next, he would circle the top 5 goals. Then he would eliminate the remaining 20 goals and take them off the list. His time and energy were focused on the top 5 goals and nothing else. This is simple, brilliant and not easy to do!
Steve Jobs supported the power of focus when he stated the following at an Apple Worldwide Developers Conference in 1997: "People think focus means saying yes to the things you've got to focus on. But that's not what it means at all. It means saying no to the hundred other good ideas that there are. You have to pick carefully."
Bill Gates, Warren Buffet and Steve Jobs have given us dinosaur tracks to follow on our road to success:
Get clear on your top 5 Goals.
Your time needs to solely focus on your 5 goals.
Focus on your goals and say NO to everyone and everything else.
Warren Buffet had his own coach who held him accountability and kept him focused. Who's holding you accountable?
Please click the button to schedule a 30 minute Business Breakthrough Session where we can then discuss your top 5 Goals for 2020.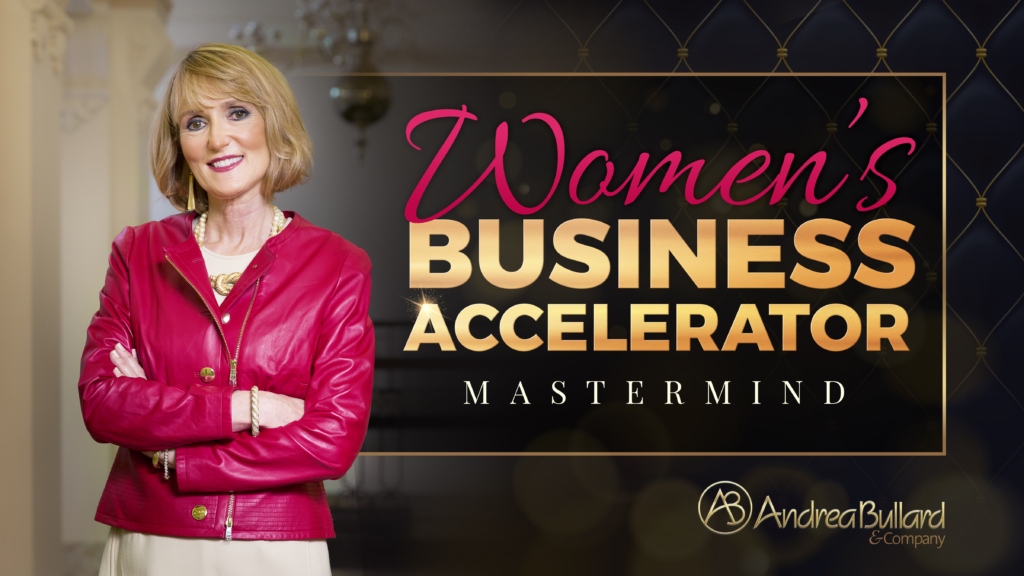 ARE YOU TIRED OF PUSHING THE ROCK UP THE HILL ALONE?
DO YOU HAVE A DEEP DESIRE TO GROW YOUR BUSINESS BUT YOU ARE FEELING STUCK?
DO YOU WANT TO QUICKLY GROW YOUR TEAM AND SYSTEMS SO YOU CAN ONLY FOCUS ON SEEING PEOPLE?
As a business owner, you're 100% responsible for your own actions and shaping your own future. You report to nobody but yourself. There's no one to hold you accountable and/or give you directions and guidance. All that changes when you join the Women's Business Accelerator Mastermind.
Andrea has coached hundreds of Financial Advisors/Reps build a multiple 6-figure business that has given them more free time and peace of mind. This Mastermind will literally push your business forward with a built-in coaching, on-demand peer support and accountability system. Andrea and your peers will help you avoid getting sidelined, distracted and stuck.
Your feet will be held to the fire so that you actually accomplish your big, audacious goals.
Andrea Bullard and the members of Business Accelerator Mastermind will help you see possibilities you could never even envision. They will bring up things you would have never have thought of on your own. And they'll give you a reality check when you lose hope and sight of your great visions. They're able to see things that you can't because you're too close to your own business.
Andrea is interviewing candidates to join the Mastermind. If you are interested please click the button below to schedule a time to discuss your business and what you need to do in order to take your business to the next level.