THE FUTURE TEAM: THE HIGH PERFORMING PROSPECTING TEAM
October 17, 2019
/
/
Comments Off

on THE FUTURE TEAM: THE HIGH PERFORMING PROSPECTING TEAM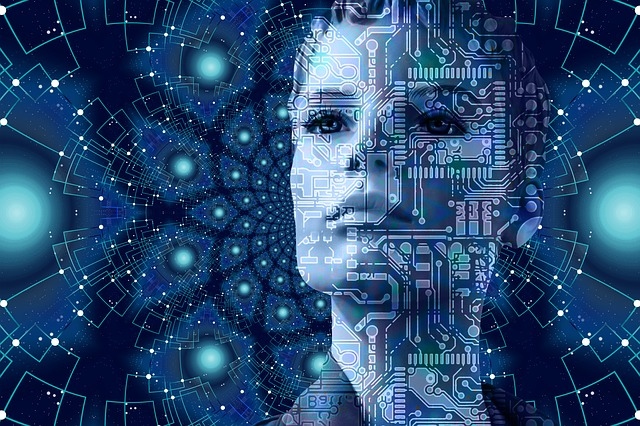 Technology is changing both our personal and business worlds. It is changing how we do business and communicate. We must build our business and teams for the future.
When I wrote my first book, The Turn-Key Office System for Financial Reps I had a keen vision for the future. At the time I stated that Financial Advisor/Reps should no longer hire "assistants." Instead they needed to hire Office Managers who could lead, manage and run their practices. That movement started to change who they hired to work in their office. As a result Financial Reps were able to see more people during the day because their Office Manager was running the practice and freeing up their time.
Next, I stated that paper would disappear and all information would be stored in the computer. My clients thought I was crazy and paper would never disappear. They could not imagine working without a paper file. Today, Financial Advisor/Reps are working in a paperless world where CRM databases are storing client and prospect files and information. The paperless office allows teams to share information with a click of the button. It also allows a Financial Advisor/Rep to work remotely and access all documents.
MY PREDICTION FOR THE NEAR FUTURE:
CURRENT POSITIONS IN THIS INDUSTRY WILL DISAPPEAR.
My new vision for this industry is in a few years current administrative positions will disappear. Such positions as Underwriting, Investment Money in Motion and Case Prep will disappear because technology will replace humans. Now we are not there yet, but it is only a matter of time.
Therefore, I am now helping my clients create the future team: The High Performing Prospecting Team. This is a team of individuals who are highly skilled and have a "super power" that adds great value. I also visualize that every individual on the team will be focusing on prospecting and the client experience. The future team will not solely rely on the Financial Advisor/Rep to get referrals and prospects. Every member of the team will play a role and be responsible for referrals and prospecting.
Another part of my vision for the future is the concierge service that is needed. Let's look at current statistics to understand what change has to take place. Investment News stated that two-thirds of children fire their parents' advisors after receiving an inheritance. "And according to J.D. Power, millennial investor attrition risk is four times higher than other generations." (JD Power, "Millennial Investor Loyalty Hinges on Advisor Relationship, not Technology" March 2018.) "Approximately $30 trillion in wealth is set to change hands in the next three to four decades, and women are poised to inherit a sizable share from their spouses and aging parents." (Women and Great Wealth Transfer by Rebecca Lake, article in Investopedia). David Bach, author of "Smart Women Finish Rich" and the vice chair of Edelman Financial stated "Seventy percent of women leave their advisors within a year of their husband's death," at a TD Ameritrade Conference. (Why do advisors have such a hard time reaching women? article written by Jennifer Barrett) Your team, business model and value proposition can change these statistics.
These statistics demonstrate opportunities to create a different type of practice that services the entire family ecosystem. The team of the future can address these stats and change how they serve their clients. This team may give educational seminars to children and young adults to help them understand money and create financial budgets. It will provide educational seminars for women of all ages to empower and encourage them to get involved with their own finances and investments. Team members will meet with clients with a detailed financial planning checklist. Other team members will meet with clients to provide training and education on how to safely use technology to track their financial world. Lastly, team members will be able to answer planning questions, tax questions, insurance and investment questions to help their clients plan for their future.
Retention of both millennials and women will improve when Financial Advisors/Reps provide a team approach to servicing, educating and creating personal relationships. It is time to look at the statistics and change how you are approaching your team, clients and your business. Change is happening now!
IF YOU ARE STRUGGLING AND NEED MY HELP PLEASE CLICK THE BUTTON BELOW FOR A 30 MINUTE BUSINESS BREAKTHROUGH STRATEGY SESSION. ONE SESSION MAY HELP YOU UNDERSTAND WHY YOU ARE STUCK AND WHAT ACTION YOU NEED TO TAKE.


WILL THE DRIVEN WOMEN
PLEASE STAND UP!
I am looking for dynamic, driven Women to join my
WOMEN'S BUSINESS ACCELERATOR MASTERMIND
For Financial Advisor/Reps
The Financial Industry has been dominated by men. You know you have the talent and brains to take your business to the top, but you have not yet broken the "glass ceiling." I want to help you Rise to the Top and live your dream. If you are ready to live your dream and break your own "glass ceiling" then read on…
The Women's Business Accelerator Mastermind is a one-year program with the focus of helping a select group of women take their business to the next level.

WHAT WILL YOU GET WITH THIS PROGRAM?
PROVEN SYSTEMS AND STRATEGIES TO BUILD YOUR 4 BUSINESS PILLARS
PERSONAL COACHING FOR SUCCESS MINDSET AND 10X GROWTH
PEER SUPPORT AND MENTORING
BUILD THE TEAM OF THE FUTURE: A HIGH PERFORMING PROSPECTING TEAM
ACCOUNTABILITY AND SUPPORT TO SKYROCKET YOUR PRODUCTION

I have helped hundreds of Financial Advisor/Reps go from stuck and broke to making multiple 6 and 7 figures. And, now I want to help you!
I am currently interviewing women to join the group. Please click below to schedule a Business Breakthrough Session with me. You may or may not be a good fit for the group, but I promise I will help you understand what is stopping you from taking your business to the next level.
PLEASE CLICK THE BUTTON BELOW TO SCHEDULE A 30-MINUTE BREAKTHROUGH BUSINESS SESSION