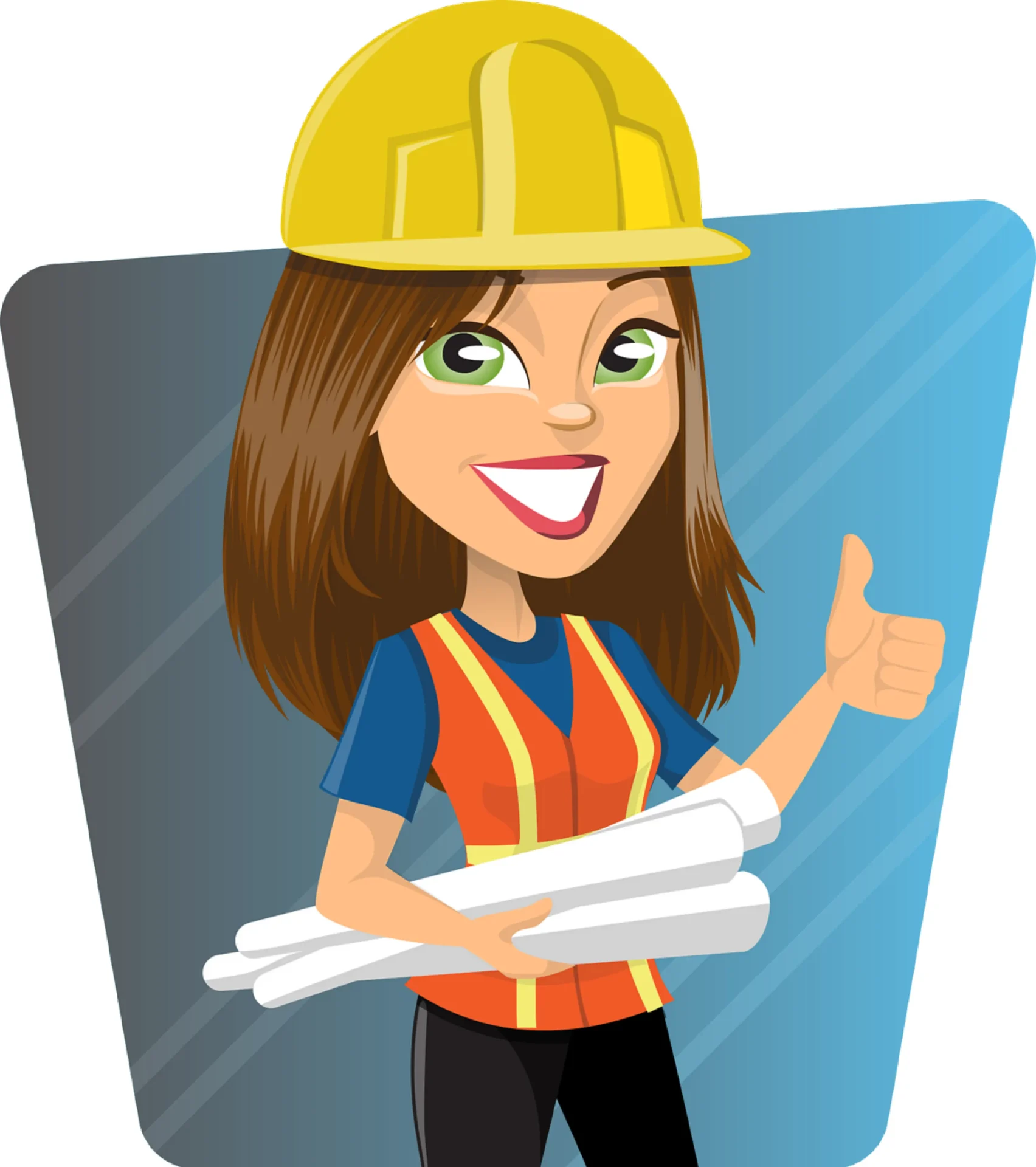 A 6-Month Program for Independent Financial Advisors and Their Teams
Easy Business-Building Steps to Create Leveraged Profits, More Free Time and a Committed "A" Team
Are you ready to stop trying to figure it out by yourself? Is it time to get the support and advice you need to finally get off the treadmill … and achieve the business and life you REALLY want?
You're in the right place if you've had ENOUGH of relentless busywork and endless to-do lists that are ruling your life … and you're ready to join the revolution!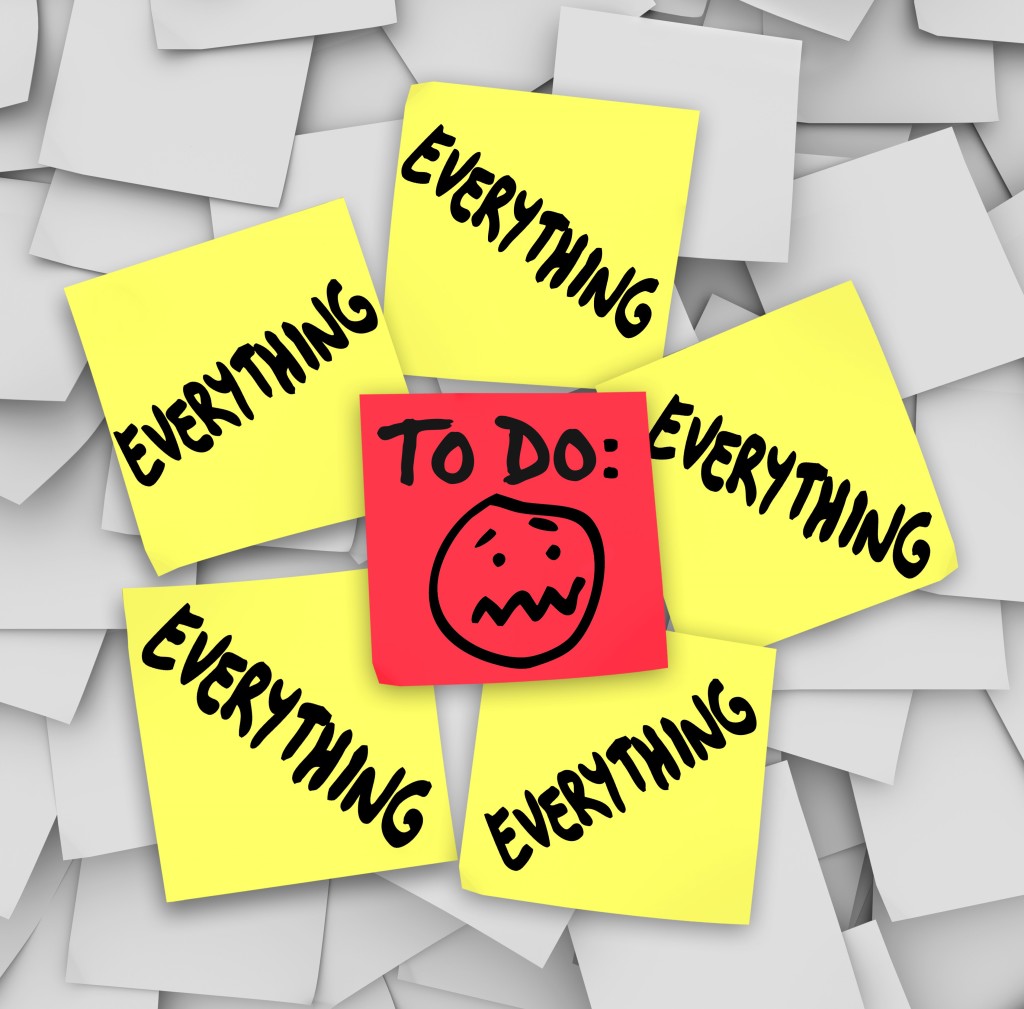 Familiar with the program? Ready to commit?
Say goodbye to the daily grind that keeps financial reps and advisors struggling and frustrated, feeling like they have to 'Do It All'… i.e. see people, get referrals, call referrals, do case prep, prepare feeder lists, search for new prospects, answer complicated questions from clients/prospects, develop Centers of Influence, go to networking meetings, direct staff on Client Appreciation events, hire staff, do all client review meetings, manage website/LinkedIn/Facebook, etc., etc., etc.
That old, broken model of doing business is OVER.
At last! You can get the same high-level support and coaching that the top earners have used to build multiple 6 and 7-figure businesses. And what's more, you'll learn that they've achieved it NOT by working harder, but simply by knowing which systems and strategies to put in place to do the heavy lifting FOR them and understanding where to FOCUS their efforts.
Yes, you CAN catapult to the next level of income and success … while enjoying more time and money freedom than ever before!
Get the systems you need so you can STOP being a slave to your business – and start enjoying life again.
Increase your income while reducing stress AND spend more time doing what you do best … seeing people.
Create an 'A' Team who proactively support you in building and growing your high-profit business.
Install efficient, profitable and repeatable Office Systems that keep work flowing smoothly throughout your business – no matter what!
Map out your 5-15 year Succession Plan that gives you ultimate freedom to live life on YOUR terms.

Let me personally help you to build your DREAM Business!
For over 20 years I've been helping Independent Advisors and Reps to hire great staff, get staff to "buy into" their success, create efficient, repeatable business systems, and build some of the best teams in the industry.
That's why so many of them have been able to create multiple six and seven-figure incomes, while working LESS and enjoying their businesses MORE.
Isn't it time YOU joined their ranks?
I'm ready to share all my secrets with you and your team in this custom 6-month coaching program.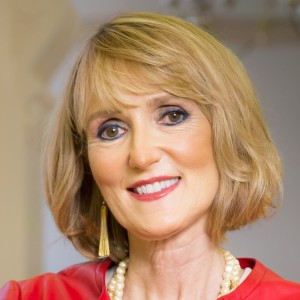 Right from the comfort of your office or home, I'll teach you how to identify, implement and integrate the right people and systems into your business … so you can STOP being a slave to your workload and START to regain the excitement and enthusiasm that made you want to go into business for yourself in the first place!
This 6-Month Coaching package for Independent Financial Advisors was designed with YOU and your team in mind.
​It's time to stop the madness … NO More: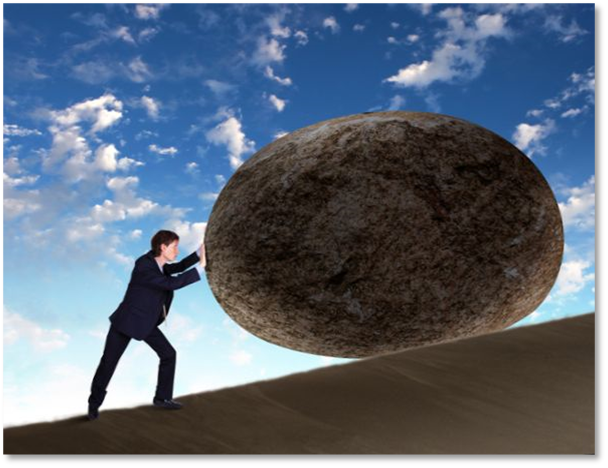 Coming back from vacation to a desk buried in piles of paper, thousands of e-mails in your inbox… and no appointments on the books!
Returning to your office at the end of a long day — and then spending hours returning calls and/or work on plans because you are the ONLY person on your team who has the knowledge and skills.
Seeing 4-5 people per day but then having no time to phone and schedule new appointments.
Feeling overwhelmed, frustrated and under-supported… like you're pushing a rock uphill ALONE
I'm writing this letter as an endorsement for Andrea Bullard and her organization. I've worked with Andrea for the past 8 years in the capacity as a client of hers. I'm a Certified Financial Planner and Wealth Management Advisor in New York City. Andrea has demonstrated a true understanding of both the sales cycle of our business but also the practice management piece of the financial services world. Her approach integrates the "WHY" part of the business as well as honing basic skill sets. From my 15 years in the financial services business, I have never met a coach or consultant who has been able to integrate a true appreciation and understanding of both sides of our business than Andrea Bullard. Andrea was an integral piece in the development of my practice and in my estimate deserves industry acclaim as one of the best of breed consultants. Whether you are a new representative in the business or a successful veteran representative, Andrea truly can connect and impact your practice."
Pioneer Financial, Wealth Management Advisor
Andrea Bullard's Turn-Key Office Systems© is the missing ingredient to building a successful advisor practice. In today's fast paced financial services industry, her insights and strategies will help to calm the noise and perfectly align your team to maximize productivity."
Joey Davenport, CLU, CLF, CLTC
The Hoopis Performance Network
BEGIN BUILDING YOUR HIGHLY PROFITABLE,
STRESS-FREE DREAM BUSINESS, RIGHT NOW…
Deep insights into the current business models of multi-million dollar practices.
Learn how to attract, hire, and retain top staff.
Find out how to train your staff to add massive value to your business.
Know how to get your staff to "buy into" your success and develop "ownership"
Create employee growth plans so you have your own highly trained in-house team when you're going to the next level.
Understand how to develop leaders within your team.
The Bullard Concierge Customer Service Program to develop devoted clients who "sell you".
The Referral System, a team approach
Understand "state of the art" marketing and branding to attract top clients
The Bullard Turn-Key Office System© for every aspect of your business: Hiring, Firing, Case Prep, Marketing, Referrals, Online Filing, Filing, Calling, Employee Handbook and Systems Manual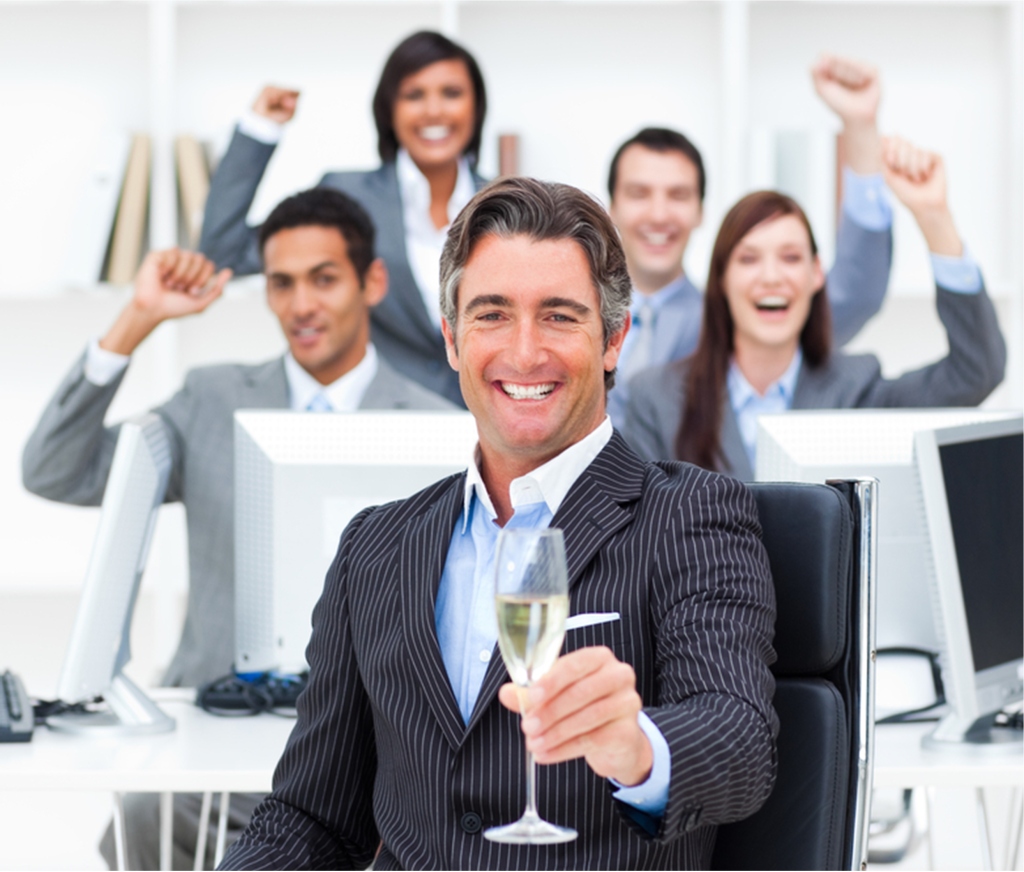 PLUS help you write your own custom designed 'Bullard Turn-Key Office Systems Manual'… specifically tailored to YOUR business
This manual is your foolproof 'Systems Insurance Policy' for each area of your business. It will serve as a guide to every staff member and controls the flow of information and paper from A to B to C, etc.
When every person on your team works from your Systems Manual, you will be able to relax and know exactly how every aspect of your business is being run. It will also serve as a training manual for
It will include your bespoke systems for: Hiring, Firing, Training, Case Prep, Client Review, Marketing, New Employee Handbook, Policy Delivery, Referrals, Filing, Calling, Employee Growth, Leadership Plan and SO much more.
Never again will you find yourself in the situation where a team member leaves… and you belatedly discover that no one else knows how they operated their area of the business. This potentially HUGE financial loss is easily avoided because your Systems Manual ensures that their knowledge doesn't walk out the door forever when they do.
Imagine how rapidly your business and income will grow when you have trusted, duplicable systems in place for EVERY aspect of your business.
One of the main drivers to getting my production, both insurance and investment, to the next level was the coaching I got from Andrea Bullard. Initially it was help getting my systems and processes (or lack thereof) streamlined; but that was just the beginning. From there Andrea helped me dream bigger, set measurable goals and most of all stay focused. She often believed in my abilities and me more than I did. There is no question that I would not be where I'm at today without her."
Kevin E. Willoughby, CLU, CFP®
Wealth Management Advisor, Northwestern Mutual
Working with Andrea has streamlined my business model and created efficient and effective procedures in growing my practice. Andrea is very innovative and has a phenomenal understanding of the insurance and investment business. She truly has made a difference in helping take my practice to the next level and continues to help my team implement new ideas to make us better. I would recommend Andrea to anyone who has the opportunity to work with her. As long as you listen to her and follow her system, she will change you for the better."
Managing Partner, Northwestern Mutual
PLUS help you write your own custom designed 'Bullard Turn-Key Office Systems Manual'… specifically tailored to YOUR business
This 6 month intensive coaching program includes:
3 Coaching Calls per month: You are your team will be coached 3 times per month by Andrea personally. Calls are live so you can ask questions and feel just like you are in a private coaching session with Andrea.
Q&A: At the end of each coaching session you will have the opportunity to ask questions. Andrea wants to make certain that you understand each concept and system.
Hot Seat Coaching: Andrea will have several Hot Seat sessions during these 6 months. You will apply and Andrea will choose one person's business plan to be discussed during the coaching session. If you are chosen you will receive personal coaching from Andrea. If you are listening you will receive valuable coaching knowledge on how to build your business. $5,000 Value.
Andrea Bullard Executive Logs: Every person in the program will receive Andrea Bullard's new Executive Logs. These are formal communication tools that can be stored in the cloud for team communication. $300 Value.
Andrea Bullard's book, The Turn-Key Office System: Every person in the program will receive Andrea Bullard's book: The Turn Key Office System. $59 Value.
Private Group Portal: Every person in the group will receive access to a private cloud portal where they can access the Executive Logs, reports and documents used in the Turn Key Office System. $10,000 Value.
Invitation to Andrea Bullard's Future One-Day Intensive in Boston: $3,000 Value.
BONUS– You and your team will have access to all the recording for ONE YEAR, starting the first scheduled meeting.
What is the schedule?
After signing up you will receive your 6-month coaching schedule. We will speak 3 times per month for approximately 60-90 minutes each session. You and/or your team will call a phone number with an access code for each scheduled meeting. Some sessions may include a Power Point presentation.
How often can I listen to the recordings?
You will have access to the recordings for One Entire Year.
How can I ask questions?
You will be able to ask questions either online or during the Q&A section of each scheduled coaching call.
What if I miss a meeting?
Each of the coaching sessions will be recorded and stored in a Private Online Site. You will have access to every recorded call.
Andrea is one of the most skilled coaches in the financial services industry that I've had the pleasure of working with. She has a broad understanding of not only our client advisory cycle, but is well suited to oversee and help representatives with the creation of office systems with great precision. I feel she's a terrific asset to emerging & established representatives looking to take their practices to another level."
Stephen A. Schwartz, CFP®, AEP
PIONEER FINANCIAL, Wealth Management Advisor
I met Andrea at a small study group seminar; immediately, I found her energy and focus appealing. I knew then that I was going to hire Andrea to be my coach. Our firm engaged Andrea to perform an extreme office makeover. She spent three days with our team turning everything upside down and inside out… with great results! That was several years ago.
Lee Alan Duckworth, CFP®, RFC®, CMFC , President & CEO
CAPITAL WEALTH MANAGEMENT, INC.
West Warwick, Rhode Island
​It breaks my heart to see Financial Advisors and Reps working hard, struggling year after year, without ever achieving the time and money to really enjoy their life…
Let me help you change your path right now!
Yes Andrea! I'm ready to get coached to the next level of success in the "6 Month Coaching Program for Independent Financial Advisors and Their Teams"
I'm excited to show you how to create more free time, make more money, have more fun, and grow a business with wonderful staff who are all committed to the success of your business.
I look forward to helping you Play to Win in life and business.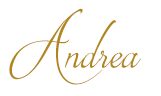 Legal Disclaimer: Every effort has been made to accurately represent this program and its potential. The testimonials and examples used are exceptional results, and are not intended to represent or guarantee that anyone will achieve the same or similar results. Each individual's success depends on his or her background, dedication, desire, and motivation. As with any business endeavor, there is an inherent risk of loss of capital and there is no guarantee that you will earn any money.
Join me and learn how to PLAY TO WIN.
Let me help you live your DREAM LIFE!