MAJOR PITFALLS TO BUSINESS GROWTH
June 15, 2018
/
/
Comments Off

on MAJOR PITFALLS TO BUSINESS GROWTH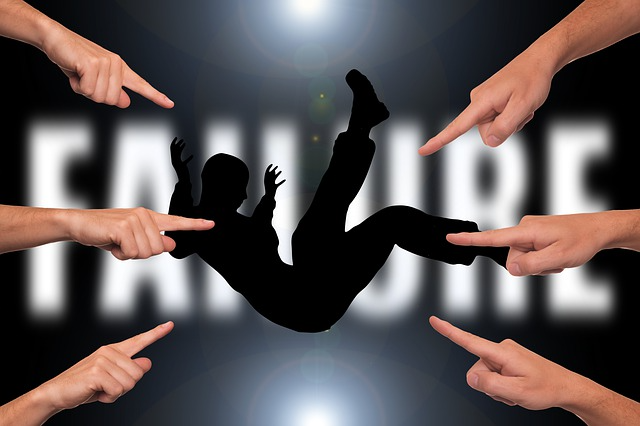 Great leadership is a key component to growing your business. Skilled and talented leaders have the ability to hire "A" staff, train them, develop them and lead the team to greatness. Leadership can "make or break" your business. Poor leaders fail to hire "A" staff. In fact, many of them have never taken the time to define an "A" staff person. Their lack of leadership creates constant turn-over and turmoil. Furthermore, they do not know how to get their staff to "take ownership" of the business and help drive the business to success.

There are very few individuals who are "natural leaders." I am currently coaching the COO of a major company who is a "natural leader." His employees love him, trust him and are totally committed to their work and the company. He instinctively knows what to do with his employees. Now he is rare, and yet still seeks coaching on how to become a better leader.

Great leaders need to demonstrate what they expect of their team. If you want an "A Team" then you need to become an "A Leader."

The following are Leadership mistakes that may guide you to think about yourself and how you can become an "A Leader." Growth is about change and getting better. Ask yourself how you can improve in each of these areas
6 OBSTACLES TO GREAT LEADERSHIP
1. Not taking 100% responsibility for everything that happens in your personal and business life.
Blaming others and making excuses when things go wrong are not the behaviors of great leaders. They take responsibility, analyze and then fix the problem. Poor leaders blame the team, blame the clients, blame the system, etc., and never take responsibility. Therefore, they "give away" their power to change and correct the situation. Great leaders take responsibility and then take the power to make a change.
2. Lack of personal honesty.
Real change occurs when we are honest with ourselves and when we "face the truth." Great leaders will "face the truth." That is why people trust and follow them. If your business has stalled, then ask yourself the following question: "Where have I stalled?" If your team is negative and you hate coming into work, then ask yourself the following questions: "Where am I negative and why do I hate coming into work?" You are the leader and are 100% responsible for your company. Now be honest and ask yourself questions about how you contribute to the problems in your company.
3. Not committing 100% to the company goals.
If your business is not hitting the goals then you must FIRST look in the mirror and ask yourself how you are part of the problem? For example, if you are a Financial Advisor/Rep and your team is not hitting the goals, ask yourself the following questions:
Are you tracking and talking about the Goals every week in your Team Meeting?
Are you hitting your Scheduled Appointment goal every week? Or is close "good enough?"
Are you getting your Referral Goal every week? Or are you hiding and not reporting?
Do you have the mindset of WE MUST hit the goals, or are you TRYING to hit the goals?
Great leaders create high achieving successful teams who hit and/or exceed their goals. How are you doing in this category? Truth please!
4. Not learning New Technology, but expecting their Team to learn.
Great leaders expect their company to be on the cutting edge of technology. Great leaders learn and demonstrate technology so they can better guide their team and embrace the changes they want in their company. Poor leaders make excuses for not learning new technology, and, therefore are "in the dark" in this fast paced technology advanced business world.
5. Lack of awareness of your impact on your Team.
You are the Leader and your staff/team depend on you for leadership and guidance and vision. How you speak with your staff makes a difference in their attitude, feelings and work. When you speak with your staff makes a difference. Great leaders become very aware of how and when and what they say to their staff. They understand their role and responsibilities and impact they have on the staff. Therefore, they are always "working on" their communication skills and evaluating their positive/negative impact.
6. Failure to continually seek coaching and training in the area of Leadership.
Do you currently have a coach who is helping you grow as a leader? If not, why not? This is when you need to be honest and truthful with yourself. Are you thinking…well, I am a good leader and I do not need any help? My question back to you is, "Are you striving to become a better leader?" Great leaders and entrepreneurs are always in search of growth, learning and improving. That is why they become great and their companies grow. Poor leaders expect their team members to grow but they fail to follow their own policies. They think they do not "need a coach" or "need a Mastermind Group" or "need to improve." If that is your thinking…let's change it now!