3 SUCCESS HABITS FOR A BREAKTHROUGH YEAR
January 25, 2019
/
/
Comments Off

on 3 SUCCESS HABITS FOR A BREAKTHROUGH YEAR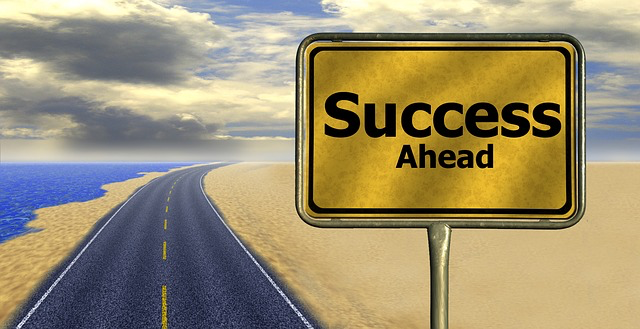 The road to success has been paved and anyone can choose to follow it. Too many people make success complicated. So let me make it short and simple by giving you 3 success habits that you can follow every day, without any excuses:
1. SCOREBOARD TO TRACK YOUR GOALS
Successful Financial Advisor/Reps write their business goals at the beginning of each year. Then they create a SCOREBOARD that tracks their daily/weekly/monthly progress. They look at their Scoreboard every day and know what needs to happen in order to achieve the Goals. They do not guess at winning or wait until the day or month to see if they are on track to win. They are tracking daily.
2. DAILY TIME MANAGEMENT PLAN
Every Financial Advisor/Rep has 24 hours in each day. Their success is dependent upon WHAT they do each hour. They do not leave this plan to chance…they create a daily/weekly time management plan. You can create your own Daily Time Management Plan by writing a daily plan that indicates what activity you should be doing each hour. This success plan should include the hour you wake up every morning, when you exercise, the exact hour you leave their office every evening, and when you go to bed. Your daily plan should include those activities that will lead to achieving the business goals, and those activities that will keep you in peak physical and mental shape.
3. DAILY SALES ACTIVITY
One can work long and hard hours but never achieve their goals. Why? Because they fail to include Daily Sales activity in their Time Management Plan. I have helped hundreds of Financial Advisor/Reps take their business to the next level by focusing on one Daily Sales activity every day…Bullard Points. They must achieve 4 Bullard Points every day and their business soars! You make a Bullard Point in one of two ways: each Referral receives ONE Bullard Point; and every time you schedule a NEW/NEW appointment you receive ONE Bullard Point. Bullard Points drive new business every day.
IT'S NOT TOO LATE…
You are at the beginning of 2019 and it's not too late to follow the road and implements the habits. Here are your steps:
1. Write your Goals and put them on a visible Scoreboard.
2. Write your Daily Time Management Plan:
Wake-up Time.
Exercise Time.
Meditation/Study/Reading Books/Listen to Podcast Time.
Number of Scheduled Appts.
Calling/E-mail Time.
End of your Day…go home.
3. Write your Daily Sales Activity Plan and Track it.
4 Bullard Points per day; or
3 new/new scheduled appts. per day; or,
4 Referrals per day.
NEED HELP?
These ideas are simple and easy. But many times producers get stuck in old habits or mindsets. If you are stuck please reach out to me and let's have a conversation. Please click the button below to schedule a time to speak with Andrea: