Are you still "in love" with your business?
February 12, 2021
/
/
Comments Off

on Are you still "in love" with your business?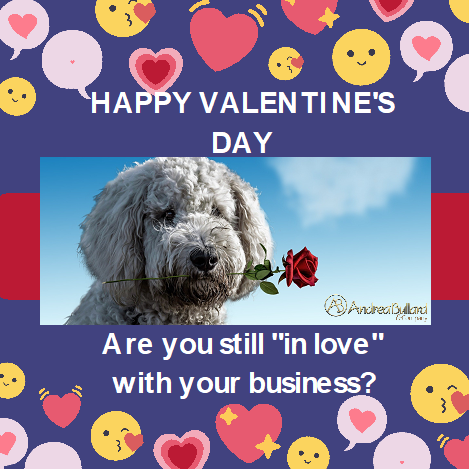 When you first became a Financial Advisor/Rep you had BIG DREAMS! You dreamed of helping clients with their financial plans and getting them protected in the event of death, injury or living a long life. You dreamed of having "unlimited income"… "time freedom"… and "peace of mind." Your life was going to be amazing!
How are you feeling today? Are you still "in love" with your business? Are you now "living the dream?"
In life we all hit obstacles that we just cannot seem to get over. Some people stop and never overcome their obstacles. They get tired, depressed and eventually give up. Is that you?
Is there some area of your business that has been an obstacle for you? Maybe you have not been able to:
Hire an "A" Team.
Get Systems implemented in your business. You are constantly directing and managing too many areas of your business.
Get your team to take "ownership" of the business. They work from 9-5pm but do not focus on the goals or prospecting or referrals.
You are the ONLY person on your team who is getting referrals and growing new clients. You do not know how to change.
You are working long hours but never seem to take your business to the next level.
OR you are tired of asking for referrals and your clients saying…let me think about it.
You are tired of prospects saying "NO"…or, "NOT NOW"…or, "CALL ME LATER."
OR…maybe you have built a great business but have hit a "plateau" and/or you are not excited anymore. You would love to get that excitement back but are stuck. Or, maybe, you have forgotten that feeling of excitement when you built your business.
GREAT NEWS!
YOU CAN CHANGE AND "FALL IN LOVE" WITH YOUR BUSINESS.
YOU CAN GET THAT EXCITEMENT BACK AGAIN.
If you have any of the above thoughts, then you must "refresh" your brain.
First, think about your MISSION. Ask yourself the following questions:
How do I help my clients?
What difference does my work make in the world?
How are my clients feeling as a result of working with me and my team? Are they more financially secure?
What happens to people who NEVER meet with a professional like me and never have a financial plan?
Start by thinking about the impact you can and want to make in the world. You and your business matters! Fall in love with your Mission! Fall in love with helping people.
Next…hire a coach and get some help to eliminate the obstacles that have been stopping you and causing you pain. Yes, you can hire "A" players but you need coaching if you have continually hired the wrong people. Yes, you can build Systems in your business but I strongly urge you don't try to do this yourself. It is too time consuming and costly.
Yes, you can overcome your obstacles when you decide to conquer and then get help.
My Valentine's present to you: a 30-minute Business Breakthrough coaching session. Please click here to schedule one…let me help you fall in love with your business again.